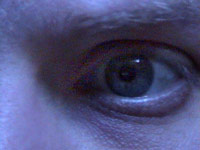 Hi and welcome to my site. My name is Kevin Ackerman and I am a technologist. Let me tell you a little about me. I am a senior IT Middleware professional who uses my IT architecture knowledge and technical skills to help large organizations optimize their business/IT alignment so that they can achieve their business goals and objectives efficiently. In my current role I am responsible for creating installation processes to install and configure a middleware footprint at Bank of America. The installation process guarantees a successful installation of the middleware product and configures the product to interact with the various infrastructure systems at Bank of America, such as LDAP, SSO, Internal Certificate Authority, Self-Service, Inventory and Compliance. The installation generates an SSL certificate request, sends the csr to the internal CA infrastructure and waits for the csr to be approved. Once approved the certificate is downloaded to the appropriate keystore and SSL is configured for the middleware product. The installation process finishes the configuration with a standard port schema that can scale as high as 50 domains residing on a single host. In addition, I also host monthly conference calls for the IT Middleware Administrator teams to answer any middleware questions. I am able to maintain my reputation as a credible business architect by assuring the IT teams throughout the bank that the footprint aligns with a majority of the use-cases.

Most recently I converted my entire personal website, kevinackerman.com, from a VPS to AWS. I was able to install and configure all of the following so that my entire site is now within AWS: I migrated my personal website over to AWS.
I repointed DNS to AWS Route 53 from my VPS.
The site itself appears to be a simple static site.
I set up a mail server (MTA, MDA, SSL, PHP, MySQL, Greylist, Spam content filter, Virus detection suite, SpamAssassin, Roundcube, Process Monitoring, SPF, DKIM).
I created an application to query the expiration date for an SSL certificate.
I created an application to verify an https website is not using SSLv3 or lower.
I created an application that scrapes a website for data and emails the data to a distribution list stored in a MySQL database.
I created an application that detects my home IP address, uploads the IP value to AWS and configures redirects to allow me to access my servers at home.
The upload uses public/private keys that connect from my home router to my AWS S3 bucket.
The IP configuration updates use AWS CLI on a local server from my house.
Created AWS Route 53 DNS configurations.
Created AWS firewall configurations.
I set up a VPN server and VPN tunnel.
I set up Multifactor Authentication to use with my webmail login.


Outside of work you can find me coaching boys and girls bowling and coaching girls softball teams.

You can always strike up a conversation with me by mentioning a 1987 Buick Grand National, this sleeper is truely a work of art. I recently picked up a turbo-t with the WE4 option. Feel free to peek around and hit the contact link if you want to send me something.
This site conforms to the W3C standards